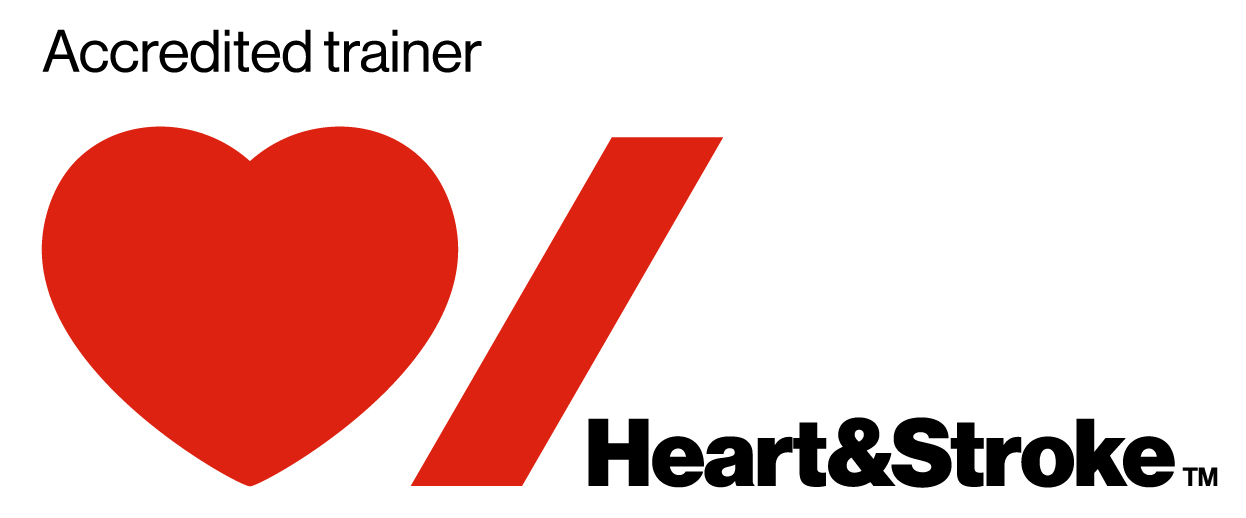 DURATION: 2 Part framework
We've embraced our new reality with Covid-19 and will be offering our courses using the framework below. As new evidence arises we will continue to make changes to offer a high value learning experience and to keep us all safe.
PART 1 – Live Online via Zoom: Sun – Jan 30, 2022: 8:30am – 10:30am
PART 2 – In-Person skills training: Sun – Jan 30, 2022: 12:00pm – 5:00pm
—
For the Live Online session, please ensure you have:
Here are some of the basic requirements as part of our Covid-19 Safety Plan:
Everyone will be evaluated for health to enter the room – temp and health check
Everyone must bring their own mask
Gloves and wipes will be provided at each station
Each station will be wiped down between participants
Breaks at least once per hour (5 minutes)
Stay 6' apart
WHAT YOU'LL LEARN
Delivered in partnership with the Heart and Stroke Foundation of Canada, the PALS | BLS course is intended for healthcare providers working in a hospital or non-hospital setting who wish to increase their skills in the emergency cardiovascular and respiratory care of adults, children and infants. The knowledge and skills for resuscitating and stabilizing adults, infants and children in respiratory failure, cardiopulmonary arrest and shock are introduced and reinforced through ample practice. The PALS | BLS course utilizes case-based sessions, simulations, video presentations, didactic discussions and hands on practice to help each student achieve success in the course and in practice.
PALS GUIDELINES UPDATE
In October 2020, the latest updates of the Emergency Cardiovascular Care Guidelines were released. Our PALS courses support current practice with the new PALS guidelines, including the latest updates with Covid-19.
PREPARATION
Please review the PALS Provider Manual (2016) and student materials available at Heart and Stroke Foundation (you must log in to access ACLS, PALS and BLS skill videos and precourse quizzes found in the 'Training Resources' tab). To refresh your ECG knowledge visit our SkillStat ECG Simulator.  Basic ECG interpretation is a prerequisite skill. A number of other useful resources are freely available through SkillStat's Library.
The PALS Provider manual – not included in the course tuition – can be ordered below. These are shipped expedited the next business day
After you register, you will also receive an email with links to a number of official release documents freely available online.
WHAT IF…. 
What if you could use more practice? Repeat the course or part of the course for the next YEAR for FREE! People do. We all benefit. Even if you feel you want more exposure after the course, you can still come sit in or audit a course.
What if you need to change dates or cancel? Check out our refund and transfer policy.
If you have any questions at all, please email us at support@skillstat.com or call us at 604-990-0063. You are also welcome to register by phone.
We are committed to creating a positive learning experience that is relevant to who you are and to what you do. Register today!
"Good practical course. Useful clinical discussions with the instructor." – Rob
- Rob – PALS Renewal, Vancouver