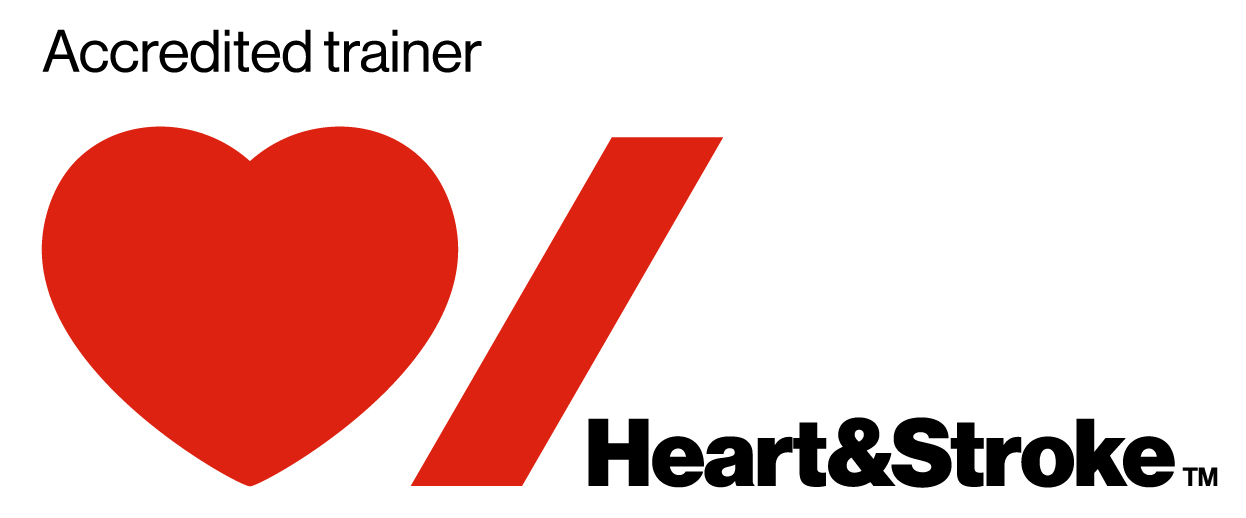 DURATION: 2 Part framework – see below
TUITION: $65 + GST
COVID-19 UPDATE
BLS Provider courses will proceed within the new Heart and Stroke Foundation COVID-19 Pandemic framework.
Part 1 – Live Online via Zoom  July 11, 2020 – 11;30am – 12:30pm

Part 2 – In-Person hands-on  July 12, 2020 – 11:30am – 12:45pm

—
For the Part 1 online session, please ensure you have:
A Heart and Stroke resuscitation portal account (link here to check your user ID and password work – or to create a free account)
Zoom software (secure version 5.0 or later – free account via this link)
For the Part 2 In-person session:
Here are some of the basic requirements as part of our Covid-19 Safety Plan:
Everyone will be evaluated for health to enter the room – temp and health check

Everyone must bring their own mask

Gloves and wipes will be provided at each station

Each station will be wiped down between participants

Breaks at least once per hour (5 minutes)

Stay 6' apart
DESCRIPTION:
The BLS Part 1 Interim course is facilitated by a BLS instructor for about 1 hour, wrapping up with an online quiz. Content includes facility based Chain of Survival™
new COVID-19 resuscitation protocols
Multi-rescuer resuscitation
Team dynamics
The foundational and life-saving skills of chest compressions, ventilations and defibrillation
Techniques to relieve choking
The use of a barrier device and bag-valve-mask device
Certification is issued the same day with the period expending to September 30, 2020 or until we are in a position with Heart and Stroke to offer in person classes (whichever is later). Part 2 will extend the certification by a year following a content review and hands on practice (briefer session with the quiz already completed with Part 1). .
We've implemented the latest technology to ensure your online registration and payment are secure.
If you have any questions at all, please email us at support@skillstat.com or call us at 604-990-0063. You are also welcome to register by phone.
"Great course, engaging, interesting and easy to remember. Lots of great tips & memory aids." – Ariel
- Ariel – BLS – SkillStat2U!, Kelowna