Pre-Requisites: 12 Lead ECG & ACS
12 Lead ECG Beyond ACS
Proven
Certified and proven 3-Step rhythm interpretation method
Practical
Effectively understand and interpret ECG rhythms when it counts most
Powerful
Grow vibrant, breakthrough skills using the Six Second ECG® Method
Program Overview
Hone your ability to interpret a diverse range of disease conditions beyond acute coronary syndromes. Recognize signs of electrolyte imbalances, congenital heart disease, as well as unique criteria for the pediatric ECG and much more.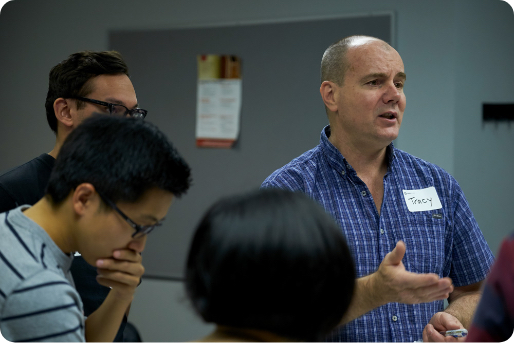 What you'll learn
3-Step Method
Review our 3-Step rhythm interpretation method for static and dynamic rhythms.
Clinical Impact Mapping
Deepen your understanding of heart physiology and connect it to the rhythms.
Acute Coronary Syndromes
Review ACS and how it connects to an ECG rhythm, plus ST segment & T wave differentials
15 | 18 Lead View Mapping
We go through 15 & 18 lead view mapping, electrical axis, R wave progression and more.
Blocks with ACS
We review bundle branch blocks and dive deep into left bundle branch blocks with ACS.
Atypical and Special Cases
Explore atypical findings, acute non-ischemic disease conditions and special cases.
What you'll receive
Completion Card
12 Lead ECG Beyond ACS Course Completion Card
Reference Materials
Additional follow-on worksheets and reference materials included
SkillStat Guarantee
You are welcome to repeat the same course for FREE within a YEAR of your original course completion date!
"Timeframe on the mark. Great interactive portions! Facilitators encouraged a lot of input and participation. Thank you!" - Riley (June 2021)
June 15, 2021
ACLS PALS BLS Combo
"Stimulating topics as well mostly because it was so practical. Walking through real scenarios helps in decision making in real life. Revisiting the pharmacodynamics of the medications we use is very helpful because it translates to real life usage." - Jason (June 2021)
June 29, 2021
SEPSA
"Given the constraints of covid, the level of detail and ease is excellent." - Colin (May 2021)
May 8-9, 2021
ACLS PALS BLS Combo
"I really enjoyed it! Much more engaging than I expected." - Laura (May 2021)
May 3-5, 2021
ACLS Provider
"clear, direct approach to teaching. entertaining and educational. open conversation with real life anecdotes was v. helpful" - Eleanor (Mar 2021)
Mar 13, 2021
SEPSA
"Excellent realistic scenarios set this course apart. Good concise review of high-yield info." - John (Mar 2021)
Mar 20-21, 2021
PALS Renewal
"Both

online

and in person covered all the learning points well in a supportive & constructive environment. Really enjoyed the course." - L. Green (Feb 2021)
Feb 16-17, 2021
ACLS-PALS Combo
"I found the in person practical very useful & non-threatening. I think the

online lecture & in person practical is very effective.

Enjoyed the opportunity to do online evaluation between sessions. I would recommend to colleagues. It work for me." - Ann (Feb 2021)
Feb 16-17, 2021
ACLS-PALS Combo
"This was my 1st ACLS/PALS course - I was very nervous. It was way better than I was expecting. I feel much more confident in our ability to handle an emergency as a team." - Janel (Feb 2021)
Feb 5, 2021
ACLS-PALS Combo
"SkillStat is always amazing -

prepared, timely, interesting, and most importantly fun!"

- Sarah (Feb 2021)
Feb 5, 2021
ACLS-PALS Combo
Book Your Course!
12 Lead ECG Beyond ACS
LIVE ONLINE
IN PERSON
ECG 360
No Courses
NEW! Check out our ECG 360 [Early Access Alpha] Click Here!
12 Lead content coming soon!
See More Dates