Pre-Requisites: 12 Lead ECG & ACS
12 Lead ECG Beyond ACS
Proven
Certified and proven 3-Step rhythm interpretation method
Practical
Effectively understand and interpret ECG rhythms when it counts most
Powerful
Grow vibrant, breakthrough skills using the Six Second ECG® Method
Program Overview
Hone your ability to interpret a diverse range of disease conditions beyond acute coronary syndromes. Recognize signs of electrolyte imbalances, congenital heart disease, as well as unique criteria for the pediatric ECG and much more.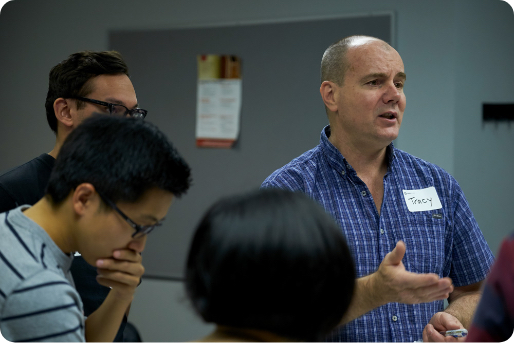 What you'll learn
3-Step Method
Review our 3-Step rhythm interpretation method for static and dynamic rhythms.
Clinical Impact Mapping
Deepen your understanding of heart physiology and connect it to the rhythms.
Acute Coronary Syndromes
Review ACS and how it connects to an ECG rhythm, plus ST segment & T wave differentials
15 | 18 Lead View Mapping
We go through 15 & 18 lead view mapping, electrical axis, R wave progression and more.
Blocks with ACS
We review bundle branch blocks and dive deep into left bundle branch blocks with ACS.
Atypical and Special Cases
Explore atypical findings, acute non-ischemic disease conditions and special cases.
What you'll receive
Completion Card
12 Lead ECG Beyond ACS Course Completion Card
Reference Materials
Additional follow-on worksheets and reference materials included
SkillStat Guarantee
You are welcome to repeat the same course for FREE within a YEAR of your original course completion date!
"This course took a seemingly complex subject and made it understandable. This course advanced my knowledge tremendously. The book was also excellent. It was a great review tool for me. I leave more confident in my ECG knowledge." - Darren
Nov 19, 2019
SSECG - Essentials
"The entire course was relevant to our non-hospital surgery center. Excellent content & instruction. Practical & thorough." - A. Denton
Nov 3, 2019
SEPSA
"It was more fun/engaging that I thought!" - Taryn
Nov 14, 2019
SEPSA
"I am able to confidently identify and interpret ECG strips. I am able to think more critically than before with the 6 Second ECG mastery class." - Titi
Nov 25, 26, 29, 2019
SSECG - Mastery
Did anything surprise you in the Six Second ECG Mastery course? "How quickly that proper ECG interpretation can be taught and how it can be done in 3 Steps. I thought the course was perfect length and was nicely spread between 3 days. I am very motivated + positive moving forward with ECG monitoring.

I feel not only capable in ECGs but a better nurse."

- Hayley
Nov 25, 26, 29, 2019
SSECG - Mastery
"I always enjoy doing the PALS as a reminder of algorithms and knowledge, but more importantly to run through scenarios. It is interactive and not at all dull." - Mike
Oct 9, 2019
PALS Renewal
"Well done. Worthwhile discussions w/ facilitator & participants. Good hands on : discussion ratio." - Andrew
Oct 17, 2019
PALS Renewal
"Thank you for helping with dental scenarios. I am motivated to apply what I have learned & it was a good refresher. I'm more confident with addressing these emergencies if they arise in private practice." - Jassica
Sept 22, 2019
PALS Renewal
"Super excellent scenarios. Very positive learning environment. Good time frame - perfect. Great that our team did this together." - Natasha
Sept 13-15, 2019
ACLS-PALS-BLS Combo
"Group discussions were great and interesting. Accurate diagnosis leads to proper management. It helped differentiating between serious and less serious arrhythmias. It helped me be systematic & think in a step-wise manner." - Sheirin
Sept 17, 2019
SSECG-E
Book Your Course!
12 Lead ECG Beyond ACS
LIVE ONLINE
IN PERSON
ECG 360
No Courses
NEW! Check out our ECG 360 [Early Access Alpha] Click Here!
12 Lead content coming soon!
See More Dates