COURSE CALENDAR
SkillStat Course Calendar
We've embraced our new reality with Covid-19 and will be offering our courses using a 2 part framework (Live Online and In-Person skills training). As new evidence arises we will continue to make changes to offer a high value learning experience and to keep us all safe. We have updated our Refund Policy to best support you in these special times.
We have several courses in different locations each month, so it may be super helpful to filter by location first.
Also, you can quickly click through to a new month without waiting for the next one to load.
We hope to see you in a course soon!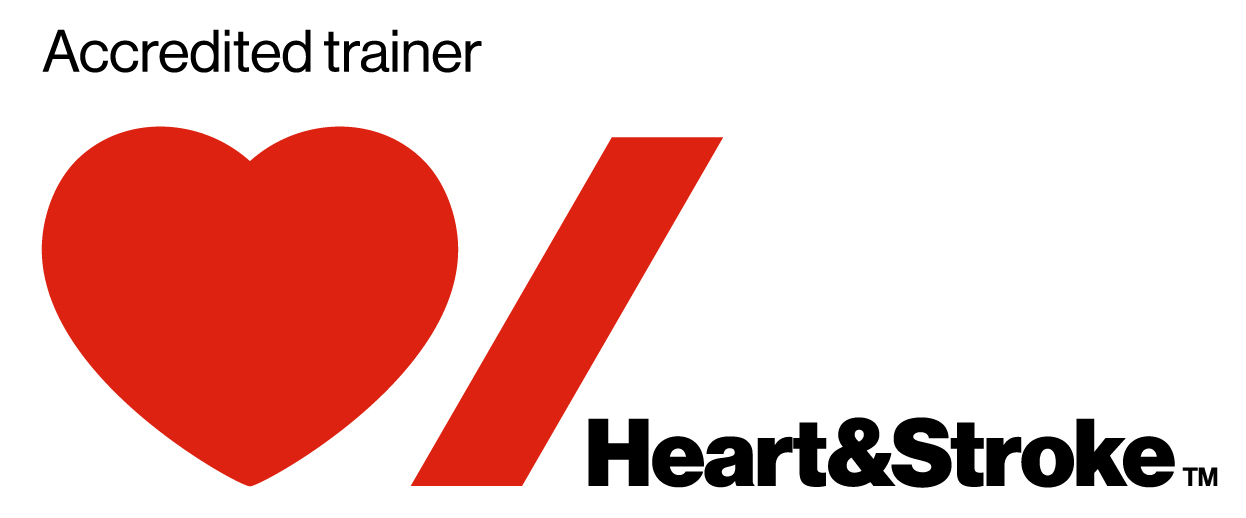 Search:
Event
Venue
Date

ACLS PROVIDER VANCOUVER (DAY)

Pinnacle Hotel Harbourfront - Vancouver

Sold Out
Waitlist

ACLS RENEWAL VANCOUVER (DAY)

Pinnacle Hotel Harbourfront - Vancouver

Sold Out
Waitlist

ACLS PROVIDER VANCOUVER (DAY)

Pinnacle Hotel Harbourfront - Vancouver

December 13, 2021 8:00 am

Register

ACLS RENEWAL VANCOUVER (DAY)

Pinnacle Hotel Harbourfront - Vancouver

December 13, 2021 8:00 am

Register

ACLS-PALS-BLS PROVIDER COMBO VANCOUVER

Pinnacle Hotel Harbourfront - Vancouver

December 13, 2021 8:00 am

Register

PALS PROVIDER VANCOUVER (EVE/DAY)

Pinnacle Hotel Harbourfront - Vancouver

December 14, 2021 6:00 pm

Register

PALS RENEWAL VANCOUVER (EVE/DAY)

Pinnacle Hotel Harbourfront - Vancouver

December 14, 2021 6:00 pm

Register

SIX SECOND ECG® ESSENTIALS - LIVE ONLINE

Zoom - Live Online - Link to follow via email

Register

ACLS PROVIDER KELOWNA (DAY)

Best Western Plus Hotel & Suites - KELOWNA

Register

ACLS RENEWAL KELOWNA (DAY)

Best Western Plus Hotel & Suites - KELOWNA

Register

ACLS PROVIDER VANCOUVER (DAY)

Pinnacle Hotel Harbourfront - Vancouver

Register

ACLS RENEWAL VANCOUVER (DAY)

Pinnacle Hotel Harbourfront - Vancouver

Register

ACLS-PALS-BLS PROVIDER COMBO KELOWNA

Best Western Plus Hotel & Suites - KELOWNA

Register

PALS PROVIDER KELOWNA (EVE/DAY)

Best Western Plus Hotel & Suites - KELOWNA

Register

PALS RENEWAL KELOWNA (EVE/DAY)

Best Western Plus Hotel & Suites - KELOWNA

Register

ACLS PROVIDER VANCOUVER (DAY)

Pinnacle Hotel Harbourfront - Vancouver

Register

ACLS RENEWAL VANCOUVER (DAY)

Pinnacle Hotel Harbourfront - Vancouver

Register

ACLS-PALS-BLS PROVIDER COMBO VANCOUVER

Pinnacle Hotel Harbourfront - Vancouver

Register

12-LEAD ECG & ACS - LIVE ONLINE

Zoom - Live Online - Link to follow via email

Register

PALS PROVIDER VANCOUVER (EVE/DAY)

Pinnacle Hotel Harbourfront - Vancouver

Register

PALS RENEWAL VANCOUVER (EVE/DAY)

Pinnacle Hotel Harbourfront - Vancouver

Register

SEPSA LIVE ONLINE (EVE)

Zoom - Live Online - Link to follow via email

Register

ACLS PROVIDER LANGLEY (DAY)

Holiday Inn Express & Suites - LANGLEY

Register

ACLS PROVIDER VICTORIA (DAY)

Chateau Victoria - Penwell Room

Register

ACLS RENEWAL VICTORIA (DAY)

Chateau Victoria - Penwell Room

Register

ACLS RENEWAL LANGLEY (DAY)

Holiday Inn Express & Suites - LANGLEY

Register

ACLS-PALS-BLS PROVIDER COMBO LANGLEY

Holiday Inn Express & Suites - LANGLEY

Register

ACLS-PALS-BLS PROVIDER COMBO VICTORIA

Chateau Victoria - Penwell Room

Register

PALS PROVIDER LANGLEY (EVE/DAY)

Holiday Inn Express & Suites - LANGLEY

Register

PALS PROVIDER VICTORIA (EVE/DAY)

Chateau Victoria - Penwell Room

Register

PALS RENEWAL LANGLEY (EVE/DAY)

Holiday Inn Express & Suites - LANGLEY

Register

PALS RENEWAL VICTORIA (EVE/DAY)

Chateau Victoria - Penwell Room

Register

ACLS | BLS PROVIDER PROVIDENCE HEALTH CARE (PRIVATE)

PROV LEVEL 1 CONF ROOM 7

Register

ACLS PROVIDER VANCOUVER (DAY)

Pinnacle Hotel Harbourfront - Vancouver

Register

ACLS RENEWAL VANCOUVER (DAY)

Pinnacle Hotel Harbourfront - Vancouver

Register

ACLS-PALS-BLS PROVIDER COMBO VANCOUVER (WKND)

Pinnacle Hotel Harbourfront - Vancouver

Register

ACLS PROVIDER VANCOUVER (DAY)

Pinnacle Hotel Harbourfront - Vancouver

Register

ACLS RENEWAL VANCOUVER (DAY)

Pinnacle Hotel Harbourfront - Vancouver

Register

PALS RENEWAL VANCOUVER (EVE/DAY)

Pinnacle Hotel Harbourfront - Vancouver

Register

PALS PROVIDER VANCOUVER (EVE/DAY)

Pinnacle Hotel Harbourfront - Vancouver

Register

ACLS PROVIDER VANCOUVER (DAY)

Pinnacle Hotel Harbourfront - Vancouver

Register

ACLS RENEWAL VANCOUVER (DAY)

Pinnacle Hotel Harbourfront - Vancouver

Register

ACLS-PALS-BLS PROVIDER COMBO VANCOUVER (WEEKDAYS)

Pinnacle Hotel Harbourfront - Vancouver

Register

PALS PROVIDER VANCOUVER (EVE/DAY)

Pinnacle Hotel Harbourfront - Vancouver

Register

PALS RENEWAL VANCOUVER (EVE/DAY)

Pinnacle Hotel Harbourfront - Vancouver

Register

ACLS PROVIDER PRINCE GEORGE (DAY)

Ramada Plaza - PRINCE GEORGE

Register

ACLS RENEWAL PRINCE GEORGE (DAY)

Ramada Plaza - PRINCE GEORGE

Register

ACLS-PALS-BLS PROVIDER COMBO PRINCE GEORGE

Ramada Plaza - PRINCE GEORGE

Register

PALS PROVIDER PRINCE GEORGE (EVE/DAY)

Ramada Plaza - PRINCE GEORGE

Register

PALS RENEWAL PRINCE GEORGE (EVE/DAY)

Ramada Plaza - PRINCE GEORGE

Register

SIX SECOND ECG® ESSENTIALS - LIVE ONLINE

Zoom - Live Online - Link to follow via email

Register

ACLS RENEWAL VANCOUVER (EVES)

Pinnacle Hotel Harbourfront - Vancouver

Register

ACLS PROVIDER VANCOUVER (EVES)

Pinnacle Hotel Harbourfront - Vancouver

Register

ACLS-PALS-BLS PROVIDER COMBO VANCOUVER (WEEKEND)

PINNACLE AT THE PIER HOTEL NORTH VANCOUVER

Register

ACLS PROVIDER KELOWNA (DAY)

Best Western Plus Hotel & Suites - KELOWNA

Register

ACLS RENEWAL KELOWNA (DAY)

Best Western Plus Hotel & Suites - KELOWNA

Register

ACLS PROVIDER VANCOUVER (DAY)

Pinnacle Hotel Harbourfront - Vancouver

Register

ACLS RENEWAL VANCOUVER (DAY)

Pinnacle Hotel Harbourfront - Vancouver

Register

ACLS-PALS-BLS PROVIDER COMBO KELOWNA (WEEKEND)

Best Western Plus Hotel & Suites - KELOWNA

Register

PALS PROVIDER KELOWNA (EVE/DAY)

Best Western Plus Hotel & Suites - KELOWNA

Register

PALS RENEWAL KELOWNA (EVE/DAY)

Best Western Plus Hotel & Suites - KELOWNA

Register

ACLS-PALS-BLS PROVIDER COMBO VANCOUVER (WEEKDAYS)

Pinnacle Hotel Harbourfront - Vancouver

Register

ACLS PROVIDER VANCOUVER (DAY)

Pinnacle Hotel Harbourfront - Vancouver

Register

ACLS RENEWAL VANCOUVER (DAY)

Pinnacle Hotel Harbourfront - Vancouver

Register

ACLS | BLS RENEWAL PROVIDENCE HEALTH CARE (PRIVATE)

PROV LEVEL 1 CONF ROOM 7

Register

PALS PROVIDER VANCOUVER (EVE/DAY)

Pinnacle Hotel Harbourfront - Vancouver

Register

PALS RENEWAL VANCOUVER (EVE/DAY)

Pinnacle Hotel Harbourfront - Vancouver

Register

SEPSA LIVE ONLINE (EVE)

Zoom - Live Online - Link to follow via email

February 10, 2022 5:30 pm

Register

ACLS-PALS-BLS PROVIDER COMBO VICTORIA (WEEKEND)

Chateau Victoria - Penwell Room

February 12, 2022 8:00 am

Register

ACLS PROVIDER TERRACE (DAY)

Best Western Terrace Inn

February 12, 2022 8:00 am

Register

ACLS PROVIDER VICTORIA (DAY)

Chateau Victoria - Penwell Room

February 12, 2022 8:00 am

Register

ACLS RENEWAL TERRACE (DAY)

Best Western Terrace Inn

February 12, 2022 8:00 am

Register

ACLS RENEWAL VICTORIA (DAY)

Chateau Victoria - Penwell Room

February 12, 2022 8:00 am

Register

ACLS-PALS-BLS PROVIDER COMBO TERRACE (WEEKEND)

Best Western Terrace Inn

February 12, 2022 8:00 am

Register

PALS PROVIDER TERRACE (EVE/DAY)

February 12, 2022 6:00 pm

Register

PALS PROVIDER VICTORIA (EVE/DAY)

Chateau Victoria - Penwell Room

February 12, 2022 6:00 pm

Register

PALS RENEWAL TERRACE (EVE/DAY)

Best Western Terrace Inn

February 12, 2022 6:00 pm

Register

PALS RENEWAL VICTORIA (EVE/DAY)

Chateau Victoria - Penwell Room

February 12, 2022 6:00 pm

Register

12-LEAD ECG & ACS - LIVE ONLINE

Zoom - Live Online - Link to follow via email

February 15, 2022 8:30 am

Register

ACLS PROVIDER VANCOUVER (DAY)

Pinnacle Hotel Harbourfront - Vancouver

February 16, 2022 8:00 am

Register

ACLS RENEWAL VANCOUVER (DAY)

Pinnacle Hotel Harbourfront - Vancouver

February 16, 2022 8:00 am

Register

ACLS-PALS-BLS PROVIDER COMBO VANCOUVER (WEEKEND)

Pinnacle Hotel Harbourfront - Vancouver

February 19, 2022 8:00 am

Register

ACLS PROVIDER VANCOUVER (DAY)

Pinnacle Hotel Harbourfront - Vancouver

February 19, 2022 8:00 am

Register

ACLS RENEWAL VANCOUVER (DAY)

Pinnacle Hotel Harbourfront - Vancouver

February 19, 2022 8:00 am

Register

PALS PROVIDER VANCOUVER (EVE/DAY)

Pinnacle Hotel Harbourfront - Vancouver

February 19, 2022 6:00 pm

Register

PALS RENEWAL VANCOUVER (EVE/DAY)

Pinnacle Hotel Harbourfront - Vancouver

February 19, 2022 6:00 pm

Register

ACLS-PALS-BLS PROVIDER COMBO LANGLEY (WEEKDAYS)

Holiday Inn Express & Suites - LANGLEY

February 22, 2022 8:00 am

Register

ACLS PROVIDER LANGLEY (DAY)

Holiday Inn Express & Suites - LANGLEY

February 22, 2022 8:00 am

Register

ACLS RENEWAL LANGLEY (DAY)

Holiday Inn Express & Suites - LANGLEY

February 22, 2022 8:00 am

Register

FRASER HEALTH EMERGENCY SPECIALTY PROGRAM (PRIVATE)

Zoom - Live Online - Link to follow via email

February 22, 2022 8:30 am

Register

PALS PROVIDER LANGLEY (EVE/DAY)

Holiday Inn Express & Suites - LANGLEY

February 22, 2022 6:00 pm

Register

PALS RENEWAL LANGLEY (EVE/DAY)

Holiday Inn Express & Suites - LANGLEY

February 22, 2022 6:00 pm

Register

ACLS-PALS-BLS PROVIDER COMBO COMOX (WEEKEND)

Crown Isle Resort & Golf Community - COURTENAY

February 26, 2022 8:00 am

Register

ACLS PROVIDER PRINCE GEORGE (DAY)

Ramada Plaza - PRINCE GEORGE

February 26, 2022 8:00 am

Register

ACLS PROVIDER COMOX (DAY)

Crown Isle Resort & Golf Community - COURTENAY

February 26, 2022 8:00 am

Register

ACLS RENEWAL PRINCE GEORGE (DAY)

Ramada Plaza - PRINCE GEORGE

February 26, 2022 8:00 am

Register

ACLS RENEWAL COMOX (DAY)

Crown Isle Resort & Golf Community - COURTENAY

February 26, 2022 8:00 am

Register

ACLS-PALS-BLS PROVIDER COMBO PRINCE GEORGE (WEEKEND)

Ramada Plaza - PRINCE GEORGE

February 26, 2022 8:00 am

Register

PALS PROVIDER COMOX (EVE/DAY)

Crown Isle Resort & Golf Community - COURTENAY

February 26, 2022 6:00 pm

Register

PALS PROVIDER PRINCE GEORGE (EVE/DAY)

Ramada Plaza - PRINCE GEORGE

February 26, 2022 6:00 pm

Register

PALS RENEWAL COMOX (EVE/DAY)

Crown Isle Resort & Golf Community - COURTENAY

February 26, 2022 6:00 pm

Register

PALS RENEWAL PRINCE GEORGE (EVE/DAY)

Ramada Plaza - PRINCE GEORGE

February 26, 2022 6:00 pm

Register

ACLS-PALS-BLS PROVIDER COMBO VANCOUVER (WEEKDAYS)

Pinnacle Hotel Harbourfront - Vancouver

February 28, 2022 8:00 am

Register

ACLS PROVIDER VANCOUVER (DAY)

Pinnacle Hotel Harbourfront - Vancouver

February 28, 2022 8:00 am

Register

ACLS RENEWAL VANCOUVER (DAY)

Pinnacle Hotel Harbourfront - Vancouver

February 28, 2022 8:00 am

Register

PALS PROVIDER VANCOUVER (EVE/DAY)

Pinnacle Hotel Harbourfront - Vancouver

Register

PALS RENEWAL VANCOUVER (EVE/DAY)

Pinnacle Hotel Harbourfront - Vancouver

Register

ACLS PROVIDER VANCOUVER (EVES)

Pinnacle Hotel Harbourfront - Vancouver

Register

ACLS RENEWAL VANCOUVER (EVES)

Pinnacle Hotel Harbourfront - Vancouver

Register

ACLS PROVIDER KELOWNA (DAY)

Best Western Plus Hotel & Suites - KELOWNA

Register

ACLS RENEWAL KELOWNA (DAY)

Best Western Plus Hotel & Suites - KELOWNA

Register

ACLS PROVIDER VANCOUVER (DAY)

Pinnacle Hotel Harbourfront - Vancouver

Register

ACLS RENEWAL VANCOUVER (DAY)

Pinnacle Hotel Harbourfront - Vancouver

Register

ACLS-PALS-BLS PROVIDER COMBO KELOWNA (WEEKEND)

Best Western Plus Hotel & Suites - KELOWNA

Register

PALS PROVIDER KELOWNA (EVE/DAY)

Best Western Plus Hotel & Suites - KELOWNA

Register

PALS RENEWAL KELOWNA (EVE/DAY)

Best Western Plus Hotel & Suites - KELOWNA

Register

ACLS | BLS PROVIDER PROVIDENCE HEALTH CARE (PRIVATE)

PROV LEVEL 1 CONF ROOM 7

Register

ACLS PROVIDER VANCOUVER (DAY)

Pinnacle Hotel Harbourfront - Vancouver

Register

ACLS RENEWAL VANCOUVER (DAY)

Pinnacle Hotel Harbourfront - Vancouver

Register

SEPSA LIVE ONLINE (EVE)

Zoom - Live Online - Link to follow via email

Register

ACLS RENEWAL VICTORIA (DAY)

Chateau Victoria - Penwell Room

Register

ACLS PROVIDER LANGLEY (DAY)

Hampton Inn & Suites - LANGLEY-SURREY

Register

ACLS PROVIDER VICTORIA (DAY)

Chateau Victoria - Penwell Room

Register

ACLS RENEWAL LANGLEY (DAY)

Holiday Inn Express & Suites - LANGLEY

Register

ACLS-PALS-BLS PROVIDER COMBO LANGLEY (WEEKEND)

Holiday Inn Express & Suites - LANGLEY

Register

ACLS-PALS-BLS PROVIDER COMBO VICTORIA (WEEKEND)

Chateau Victoria - Penwell Room

Register

PALS PROVIDER LANGLEY (EVE/DAY)

Holiday Inn Express & Suites - LANGLEY

Register

PALS PROVIDER VICTORIA (EVE/DAY)

Chateau Victoria - Penwell Room

Register

PALS RENEWAL LANGLEY (EVE/DAY)

Holiday Inn Express & Suites - LANGLEY

Register

PALS RENEWAL VICTORIA (EVE/DAY)

Chateau Victoria - Penwell Room

Register

SIX SECOND ECG® ESSENTIALS - LIVE ONLINE

Zoom - Live Online - Link to follow via email

Register

ACLS PROVIDER VANCOUVER (DAY)

Pinnacle Hotel Harbourfront - Vancouver

Register

ACLS RENEWAL VANCOUVER (DAY)

Pinnacle Hotel Harbourfront - Vancouver

Register

PALS PROVIDER VANCOUVER (EVE/DAY)

Pinnacle Hotel Harbourfront - Vancouver

Register

PALS RENEWAL VANCOUVER (EVE/DAY)

Pinnacle Hotel Harbourfront - Vancouver

Register

12-LEAD ECG & ACS - LIVE ONLINE

Zoom - Live Online - Link to follow via email

Register

ACLS PROVIDER PRINCE GEORGE (DAY)

Ramada Plaza - PRINCE GEORGE

Register

ACLS RENEWAL PRINCE GEORGE (DAY)

Ramada Plaza - PRINCE GEORGE

Register

ACLS-PALS-BLS PROVIDER COMBO PRINCE GEORGE (WEEKEND)

Ramada Plaza - PRINCE GEORGE

Register

PALS PROVIDER PRINCE GEORGE (EVE/DAY)

Ramada Plaza - PRINCE GEORGE

Register

PALS RENEWAL PRINCE GEORGE (EVE/DAY)

Ramada Plaza - PRINCE GEORGE

Register

ACLS-PALS-BLS PROVIDER COMBO VANCOUVER (WEEKDAYS)

Pinnacle Hotel Harbourfront - Vancouver

Register

ACLS PROVIDER VANCOUVER (DAY)

Pinnacle Hotel Harbourfront - Vancouver

Register

ACLS RENEWAL VANCOUVER (DAY)

Pinnacle Hotel Harbourfront - Vancouver

Register

ACLS-PALS-BLS PROVIDER COMBO VANCOUVER (WEEKDAYS)

Pinnacle Hotel Harbourfront - Vancouver

Register

PALS RENEWAL VANCOUVER (EVE/DAY)

Pinnacle Hotel Harbourfront - Vancouver

Register

PALS PROVIDER VANCOUVER (EVE/DAY)

Pinnacle Hotel Harbourfront - Vancouver

Register

ACLS PROVIDER VANCOUVER (EVES)

Pinnacle Hotel Harbourfront - Vancouver

Register

ACLS RENEWAL VANCOUVER (EVES)

Pinnacle Hotel Harbourfront - Vancouver

Register

ACLS-PALS-BLS PROVIDER COMBO KELOWNA (WEEKEND)

Best Western Plus Hotel & Suites - KELOWNA

Register

ACLS PROVIDER KELOWNA (DAY)

Best Western Plus Hotel & Suites - KELOWNA

Register

ACLS RENEWAL KELOWNA (DAY)

Best Western Plus Hotel & Suites - KELOWNA

Register

ACLS PROVIDER VANCOUVER (DAY)

Pinnacle Hotel Harbourfront - Vancouver

Register

ACLS RENEWAL VANCOUVER (DAY)

Pinnacle Hotel Harbourfront - Vancouver

Register

PALS RENEWAL KELOWNA (EVE/DAY)

Best Western Plus Hotel & Suites - KELOWNA

Register

PALS PROVIDER KELOWNA (EVE/DAY)

Best Western Plus Hotel & Suites - KELOWNA

Register

ACLS-PALS-BLS PROVIDER COMBO VANCOUVER (WEEKDAYS)

Pinnacle Hotel Harbourfront - Vancouver

Register

ACLS PROVIDER VANCOUVER (DAY)

Pinnacle Hotel Harbourfront - Vancouver

Register

ACLS RENEWAL VANCOUVER (DAY)

Pinnacle Hotel Harbourfront - Vancouver

Register

PALS PROVIDER VANCOUVER (EVE/DAY)

Pinnacle Hotel Harbourfront - Vancouver

Register

PALS RENEWAL VANCOUVER (EVE/DAY)

Pinnacle Hotel Harbourfront - Vancouver

Register

ACLS-PALS-BLS PROVIDER COMBO KAMLOOPS (WEEKEND)

Coast Kamloops Hotel & Conference Centre

Register

ACLS-PALS-BLS PROVIDER COMBO VICTORIA (WEEKEND)

Chateau Victoria - Penwell Room

Register

ACLS PROVIDER KAMLOOPS (DAY)

Coast Kamloops Hotel & Conference Centre

Register

ACLS PROVIDER VICTORIA (DAY)

Chateau Victoria - Penwell Room

Register

ACLS RENEWAL KAMLOOPS (DAY)

Coast Kamloops Hotel & Conference Centre

Register

ACLS RENEWAL VICTORIA (DAY)

Chateau Victoria - Penwell Room

Register

PALS RENEWAL KAMLOOPS (EVE/DAY)

Coast Kamloops Hotel & Conference Centre

Register

PALS RENEWAL VICTORIA (EVE/DAY)

Chateau Victoria - Penwell Room

Register

PALS PROVIDER KAMLOOPS (EVE/DAY)

Coast Kamloops Hotel & Conference Centre

Register

PALS PROVIDER VICTORIA (EVE/DAY)

Chateau Victoria - Penwell Room

Register

ACLS | BLS RENEWAL PROVIDENCE HEALTH CARE (PRIVATE)

PROV LEVEL 1 CONF ROOM 7

Register

SIX SECOND ECG® ESSENTIALS - LIVE ONLINE

Zoom - Live Online - Link to follow via email

Register

ACLS PROVIDER VANCOUVER (DAY)

Pinnacle Hotel Harbourfront - Vancouver

Register

ACLS RENEWAL VANCOUVER (DAY)

Pinnacle Hotel Harbourfront - Vancouver

Register

SEPSA LIVE ONLINE (EVE)

Zoom - Live Online - Link to follow via email

Register

ACLS-PALS-BLS PROVIDER COMBO VANCOUVER (WEEKEND)

Pinnacle Hotel Harbourfront - Vancouver

Register

ACLS PROVIDER VANCOUVER (DAY)

Pinnacle Hotel Harbourfront - Vancouver

Register

ACLS RENEWAL VANCOUVER (DAY)

Pinnacle Hotel Harbourfront - Vancouver

Register

PALS PROVIDER VANCOUVER (EVE/DAY)

Pinnacle Hotel Harbourfront - Vancouver

Register

PALS RENEWAL VANCOUVER (EVE/DAY)

Pinnacle Hotel Harbourfront - Vancouver

Register

12-LEAD ECG & ACS - LIVE ONLINE

Zoom - Live Online - Link to follow via email

Register

ACLS-PALS-BLS PROVIDER COMBO LANGLEY (WEEKDAYS)

Holiday Inn Express & Suites - LANGLEY

Register

ACLS PROVIDER LANGLEY (DAY)

Holiday Inn Express & Suites - LANGLEY

Register

ACLS RENEWAL LANGLEY (DAY)

Holiday Inn Express & Suites - LANGLEY

Register

PALS RENEWAL LANGLEY (EVE/DAY)

Holiday Inn Express & Suites - LANGLEY

Register

PALS PROVIDER LANGLEY (EVE/DAY)

Holiday Inn Express & Suites - LANGLEY

Register

ACLS-PALS-BLS PROVIDER COMBO COMOX (WEEKEND)

Crown Isle Resort & Golf Community - COURTENAY

Register

ACLS-PALS-BLS PROVIDER COMBO PRINCE GEORGE

Ramada Plaza - PRINCE GEORGE

Register

ACLS PROVIDER COMOX (DAY)

Crown Isle Resort & Golf Community - COURTENAY

Register

ACLS PROVIDER PRINCE GEORGE (DAY)

Ramada Plaza - PRINCE GEORGE

Register

ACLS RENEWAL COMOX (DAY)

Crown Isle Resort & Golf Community - COURTENAY

Register

ACLS RENEWAL PRINCE GEORGE (DAY)

Ramada Plaza - PRINCE GEORGE

Register

PALS RENEWAL COMOX (EVE/DAY)

Crown Isle Resort & Golf Community - COURTENAY

Register

PALS RENEWAL PRINCE GEORGE (EVE/DAY)

Ramada Plaza - PRINCE GEORGE

Register

PALS PROVIDER COMOX (EVE/DAY)

Crown Isle Resort & Golf Community - COURTENAY

Register

PALS PROVIDER PRINCE GEORGE (EVE/DAY)

Ramada Plaza - PRINCE GEORGE

Register

ACLS-PALS-BLS PROVIDER COMBO VANCOUVER (WEEKDAYS)

Pinnacle Hotel Harbourfront - Vancouver

Register

ACLS PROVIDER VANCOUVER (DAY)

Pinnacle Hotel Harbourfront - Vancouver

Register

ACLS RENEWAL VANCOUVER (DAY)

Pinnacle Hotel Harbourfront - Vancouver

Register

PALS PROVIDER VANCOUVER (EVE/DAY)

Pinnacle Hotel Harbourfront - Vancouver

Register

PALS RENEWAL VANCOUVER (EVE/DAY)

Pinnacle Hotel Harbourfront - Vancouver

Register

ACLS PROVIDER VANCOUVER (EVES)

Pinnacle Hotel Harbourfront - Vancouver

Register

ACLS RENEWAL VANCOUVER (EVES)

Pinnacle Hotel Harbourfront - Vancouver

Register

ACLS PROVIDER VANCOUVER (DAY)

Pinnacle Hotel Harbourfront - Vancouver

Register

ACLS RENEWAL VANCOUVER (DAY)

Pinnacle Hotel Harbourfront - Vancouver

Register

ACLS-PALS-BLS PROVIDER COMBO VANCOUVER (WEEKDAYS)

Pinnacle Hotel Harbourfront - Vancouver

Register

PALS PROVIDER VANCOUVER (EVE/DAY)

Pinnacle Hotel Harbourfront - Vancouver

Register

PALS RENEWAL VANCOUVER (EVE/DAY)

Pinnacle Hotel Harbourfront - Vancouver

Register

ACLS PROVIDER KELOWNA (DAY)

Best Western Plus Hotel & Suites - KELOWNA

Register

ACLS RENEWAL KELOWNA (DAY)

Best Western Plus Hotel & Suites - KELOWNA

Register

ACLS PROVIDER VANCOUVER (DAY)

Pinnacle Hotel Harbourfront - Vancouver

Register

ACLS RENEWAL VANCOUVER (DAY)

Pinnacle Hotel Harbourfront - Vancouver

Register

ACLS-PALS-BLS PROVIDER COMBO KELOWNA (WEEKEND)

Best Western Plus Hotel & Suites - KELOWNA

Register

PALS PROVIDER KELOWNA (EVE/DAY)

Best Western Plus Hotel & Suites - KELOWNA

Register

PALS RENEWAL KELOWNA (EVE/DAY)

Best Western Plus Hotel & Suites - KELOWNA

Register

ACLS | BLS PROVIDER PROVIDENCE HEALTH CARE (PRIVATE)

PROV LEVEL 1 CONF ROOM 7

Register

ACLS PROVIDER TERRACE (DAY)

Best Western Terrace Inn

Register

ACLS RENEWAL TERRACE (DAY)

Best Western Terrace Inn

Register

ACLS-PALS-BLS PROVIDER COMBO TERRACE (WEEKDAYS)

Best Western Terrace Inn

Register

PALS PROVIDER TERRACE (EVE/DAY)

Best Western Terrace Inn

Register

PALS RENEWAL TERRACE (EVE/DAY)

Best Western Terrace Inn

Register

ACLS PROVIDER VANCOUVER (DAY)

Pinnacle Hotel Harbourfront - Vancouver

Register

ACLS RENEWAL VANCOUVER (DAY)

Pinnacle Hotel Harbourfront - Vancouver

Register

SEPSA LIVE ONLINE (EVE)

Zoom - Live Online - Link to follow via email

Register

ACLS PROVIDER LANGLEY (DAY)

Holiday Inn Express & Suites - LANGLEY

Register

ACLS PROVIDER VICTORIA (DAY)

Chateau Victoria - Penwell Room

Register

ACLS RENEWAL LANGLEY (DAY)

Holiday Inn Express & Suites - LANGLEY

Register

ACLS RENEWAL VICTORIA (DAY)

Chateau Victoria - Penwell Room

Register

ACLS-PALS-BLS PROVIDER COMBO LANGLEY (WEEKEND)

Holiday Inn Express & Suites - LANGLEY

Register

ACLS-PALS-BLS PROVIDER COMBO VICTORIA (WEEKEND)

Chateau Victoria - Penwell Room

Register

PALS PROVIDER LANGLEY (EVE/DAY)

Holiday Inn Express & Suites - LANGLEY

Register

PALS PROVIDER VICTORIA (EVE/DAY)

Chateau Victoria - Penwell Room

Register

PALS RENEWAL LANGLEY (EVE/DAY)

Holiday Inn Express & Suites - LANGLEY

Register

PALS RENEWAL VICTORIA (EVE/DAY)

Chateau Victoria - Penwell Room

Register

ACLS PROVIDER VANCOUVER (DAY)

Pinnacle Hotel Harbourfront - Vancouver

Register

ACLS RENEWAL VANCOUVER (DAY)

Pinnacle Hotel Harbourfront - Vancouver

Register

SIX SECOND ECG® ESSENTIALS - LIVE ONLINE

Zoom - Live Online - Link to follow via email

Register

ACLS PROVIDER VANCOUVER (DAY)

Pinnacle Hotel Harbourfront - Vancouver

Register

ACLS RENEWAL VANCOUVER (DAY)

Pinnacle Hotel Harbourfront - Vancouver

Register

ACLS-PALS-BLS PROVIDER COMBO VANCOUVER (WEEKEND)

Pinnacle Hotel Harbourfront - Vancouver

Register

PALS PROVIDER VANCOUVER (EVE/DAY)

Pinnacle Hotel Harbourfront - Vancouver

Register

PALS RENEWAL VANCOUVER (EVE/DAY)

Pinnacle Hotel Harbourfront - Vancouver

Register

ACLS PROVIDER VANCOUVER (DAY)

Pinnacle Hotel Harbourfront - Vancouver

Register

ACLS RENEWAL VANCOUVER (DAY)

Pinnacle Hotel Harbourfront - Vancouver

Register

ACLS-PALS-BLS PROVIDER COMBO VANCOUVER (WEEKDAYS)

Pinnacle Hotel Harbourfront - Vancouver

Register

12-LEAD ECG & ACS - LIVE ONLINE

Zoom - Live Online - Link to follow via email

Register

PALS PROVIDER VANCOUVER (EVE/DAY)

Pinnacle Hotel Harbourfront - Vancouver

Register

PALS RENEWAL VANCOUVER (EVE/DAY)

Pinnacle Hotel Harbourfront - Vancouver

Register

ACLS PROVIDER VANCOUVER (EVES)

Pinnacle Hotel Harbourfront - Vancouver

Register

ACLS RENEWAL VANCOUVER (EVES)

Pinnacle Hotel Harbourfront - Vancouver

Register

ACLS PROVIDER PRINCE GEORGE (DAY)

Ramada Plaza - PRINCE GEORGE

Register

ACLS RENEWAL PRINCE GEORGE (DAY)

Ramada Plaza - PRINCE GEORGE

Register

ACLS PROVIDER VANCOUVER (DAY)

Pinnacle Hotel Harbourfront - Vancouver

Register

ACLS RENEWAL VANCOUVER (DAY)

Pinnacle Hotel Harbourfront - Vancouver

Register

ACLS-PALS-BLS PROVIDER COMBO PRINCE GEORGE (WEEKEND)

Ramada Plaza - PRINCE GEORGE

Register

PALS PROVIDER PRINCE GEORGE (EVE/DAY)

Ramada Plaza - PRINCE GEORGE

Register

PALS RENEWAL PRINCE GEORGE (EVE/DAY)

Ramada Plaza - PRINCE GEORGE

Register

ACLS PROVIDER VANCOUVER (DAY)

Pinnacle Hotel Harbourfront - Vancouver

Register

ACLS RENEWAL VANCOUVER (DAY)

Pinnacle Hotel Harbourfront - Vancouver

Register

SIX SECOND ECG® ESSENTIALS - LIVE ONLINE

Zoom - Live Online - Link to follow via email

Register

ACLS PROVIDER VANCOUVER (DAY)

Pinnacle Hotel Harbourfront - Vancouver

Register

ACLS RENEWAL VANCOUVER (DAY)

Pinnacle Hotel Harbourfront - Vancouver

Register

ACLS PROVIDER VANCOUVER (EVES)

Pinnacle Hotel Harbourfront - Vancouver

Register

ACLS PROVIDER VANCOUVER (DAY)

Pinnacle Hotel Harbourfront - Vancouver

Register

ACLS RENEWAL VANCOUVER (DAY)

Pinnacle Hotel Harbourfront - Vancouver

Register

ACLS-PALS-BLS PROVIDER COMBO COMOX

Crown Isle Resort & Golf Community - COURTENAY

Register

ACLS-PALS-BLS PROVIDER COMBO KELOWNA

Best Western Plus Hotel & Suites - KELOWNA

Register

ACLS PROVIDER COMOX (DAY)

Crown Isle Resort & Golf Community - COURTENAY

Register

ACLS PROVIDER KELOWNA (DAY)

Best Western Plus Hotel & Suites - KELOWNA

Register

ACLS RENEWAL COMOX (DAY)

Crown Isle Resort & Golf Community - COURTENAY

Register

ACLS RENEWAL KELOWNA (DAY)

Best Western Plus Hotel & Suites - KELOWNA

Register

PALS PROVIDER COMOX (EVE/DAY)

Crown Isle Resort & Golf Community - COURTENAY

Register

PALS PROVIDER KELOWNA (EVE/DAY)

Best Western Plus Hotel & Suites - KELOWNA

Register

PALS RENEWAL COMOX (EVE/DAY)

Crown Isle Resort & Golf Community - COURTENAY

Register

PALS RENEWAL KELOWNA (EVE/DAY)

Best Western Plus Hotel & Suites - KELOWNA

Register

ACLS PROVIDER VANCOUVER (DAY)

Pinnacle Hotel Harbourfront - Vancouver

Register

ACLS RENEWAL VANCOUVER (DAY)

Pinnacle Hotel Harbourfront - Vancouver

Register

ACLS-PALS-BLS PROVIDER COMBO VANCOUVER (WEEKDAYS)

Pinnacle Hotel Harbourfront - Vancouver

Register

ACLS | BLS RENEWAL PROVIDENCE HEALTH CARE (PRIVATE)

PROV LEVEL 1 CONF ROOM 7

Register

PALS PROVIDER VANCOUVER (EVE/DAY)

Pinnacle Hotel Harbourfront - Vancouver

Register

PALS RENEWAL VANCOUVER (EVE/DAY)

Pinnacle Hotel Harbourfront - Vancouver

Register

ACLS PROVIDER VANCOUVER (DAY)

Pinnacle Hotel Harbourfront - Vancouver

Register

ACLS RENEWAL VANCOUVER (DAY)

Pinnacle Hotel Harbourfront - Vancouver

Register

ACLS-PALS-BLS PROVIDER COMBO VICTORIA

Chateau Victoria - Penwell Room

Register

ACLS PROVIDER VICTORIA (DAY)

Chateau Victoria - Penwell Room

Register

ACLS RENEWAL VICTORIA (DAY)

Chateau Victoria - Penwell Room

Register

PALS PROVIDER VICTORIA (EVE/DAY)

Chateau Victoria - Penwell Room

Register

PALS RENEWAL VICTORIA (EVE/DAY)

Chateau Victoria - Penwell Room

Register

ACLS PROVIDER VANCOUVER (DAY)

Pinnacle Hotel Harbourfront - Vancouver

Register

ACLS RENEWAL VANCOUVER (DAY)

Pinnacle Hotel Harbourfront - Vancouver

Register

ACLS-PALS-BLS PROVIDER COMBO LANGLEY

Holiday Inn Express & Suites - LANGLEY

Register

ACLS PROVIDER LANGLEY (DAY)

Holiday Inn Express & Suites - LANGLEY

Register

ACLS RENEWAL LANGLEY (DAY)

Holiday Inn Express & Suites - LANGLEY

Register

PALS PROVIDER LANGLEY (EVE/DAY)

Holiday Inn Express & Suites - LANGLEY

Register

PALS RENEWAL LANGLEY (EVE/DAY)

Holiday Inn Express & Suites - LANGLEY

Register

ACLS PROVIDER VANCOUVER (DAY)

Pinnacle Hotel Harbourfront - Vancouver

Register

ACLS RENEWAL VANCOUVER (DAY)

Pinnacle Hotel Harbourfront - Vancouver

Register

ACLS PROVIDER VANCOUVER (EVES)

Pinnacle Hotel Harbourfront - Vancouver

Register

SEPSA LIVE ONLINE (EVE)

Zoom - Live Online - Link to follow via email

Register

ACLS PROVIDER VANCOUVER (DAY)

Pinnacle Hotel Harbourfront - Vancouver

Register

ACLS RENEWAL VANCOUVER (DAY)

Pinnacle Hotel Harbourfront - Vancouver

Register

ACLS-PALS-BLS PROVIDER COMBO VANCOUVER (WEEKEND)

Pinnacle Hotel Harbourfront - Vancouver

Register

PALS PROVIDER VANCOUVER (EVE/DAY)

Pinnacle Hotel Harbourfront - Vancouver

Register

PALS RENEWAL VANCOUVER (EVE/DAY)

Pinnacle Hotel Harbourfront - Vancouver

Register

ACLS PROVIDER VANCOUVER (DAY)

Pinnacle Hotel Harbourfront - Vancouver

Register

ACLS RENEWAL VANCOUVER (DAY)

Pinnacle Hotel Harbourfront - Vancouver

Register

ACLS-PALS-BLS PROVIDER COMBO VANCOUVER (WEEKDAYS)

Pinnacle Hotel Harbourfront - Vancouver

Register

12-LEAD ECG & ACS - LIVE ONLINE

Zoom - Live Online - Link to follow via email

Register

PALS PROVIDER VANCOUVER (EVE/DAY)

Pinnacle Hotel Harbourfront - Vancouver

Register

PALS RENEWAL VANCOUVER (EVE/DAY)

Pinnacle Hotel Harbourfront - Vancouver

Register

ACLS PROVIDER VANCOUVER (EVES)

Pinnacle Hotel Harbourfront - Vancouver

Register

ACLS RENEWAL VANCOUVER (EVES)

Pinnacle Hotel Harbourfront - Vancouver

Register

ACLS-PALS-BLS PROVIDER COMBO COMOX

Crown Isle Resort & Golf Community - COURTENAY

Register

ACLS-PALS-BLS PROVIDER COMBO PRINCE GEORGE

Ramada Plaza - PRINCE GEORGE

Register

ACLS PROVIDER COMOX (DAY)

Crown Isle Resort & Golf Community - COURTENAY

Register

ACLS PROVIDER PRINCE GEORGE (DAY)

Ramada Plaza - PRINCE GEORGE

Register

ACLS RENEWAL COMOX (DAY)

Crown Isle Resort & Golf Community - COURTENAY

Register

ACLS RENEWAL PRINCE GEORGE (DAY)

Ramada Plaza - PRINCE GEORGE

Register

PALS PROVIDER COMOX (EVE/DAY)

Crown Isle Resort & Golf Community - COURTENAY

Register

PALS PROVIDER PRINCE GEORGE (EVE/DAY)

Ramada Plaza - PRINCE GEORGE

Register

PALS RENEWAL COMOX (EVE/DAY)

Crown Isle Resort & Golf Community - COURTENAY

Register

PALS RENEWAL PRINCE GEORGE (EVE/DAY)

Ramada Plaza - PRINCE GEORGE

Register

ACLS PROVIDER VANCOUVER (DAY)

Pinnacle Hotel Harbourfront - Vancouver

Register

ACLS RENEWAL VANCOUVER (DAY)

Pinnacle Hotel Harbourfront - Vancouver

Register

ACLS PROVIDER KELOWNA (DAY)

Best Western Plus Hotel & Suites - KELOWNA

Register

ACLS RENEWAL KELOWNA (DAY)

Best Western Plus Hotel & Suites - KELOWNA

Register

ACLS PROVIDER VANCOUVER (DAY)

Pinnacle Hotel Harbourfront - Vancouver

Register

ACLS RENEWAL VANCOUVER (DAY)

Pinnacle Hotel Harbourfront - Vancouver

Register

ACLS-PALS-BLS PROVIDER COMBO KELOWNA

Best Western Plus Hotel & Suites - KELOWNA

Register

PALS PROVIDER KELOWNA (EVE/DAY)

Best Western Plus Hotel & Suites - KELOWNA

Register

PALS RENEWAL KELOWNA (EVE/DAY)

Best Western Plus Hotel & Suites - KELOWNA

Register

ACLS PROVIDER VANCOUVER (DAY)

Pinnacle Hotel Harbourfront - Vancouver

Register

ACLS RENEWAL VANCOUVER (DAY)

Pinnacle Hotel Harbourfront - Vancouver

Register

ACLS-PALS-BLS PROVIDER COMBO VANCOUVER (WEEKDAYS)

Pinnacle Hotel Harbourfront - Vancouver

Register

PALS PROVIDER VANCOUVER (EVE/DAY)

Pinnacle Hotel Harbourfront - Vancouver

Register

PALS RENEWAL VANCOUVER (EVE/DAY)

Pinnacle Hotel Harbourfront - Vancouver

Register

ACLS PROVIDER LANGLEY (DAY)

Holiday Inn Express & Suites - LANGLEY

Register

ACLS PROVIDER VICTORIA (DAY)

Chateau Victoria - Penwell Room

Register

ACLS RENEWAL LANGLEY (DAY)

Holiday Inn Express & Suites - LANGLEY

Register

ACLS RENEWAL VICTORIA (DAY)

Chateau Victoria - Penwell Room

Register

ACLS-PALS-BLS PROVIDER COMBO LANGLEY

Holiday Inn Express & Suites - LANGLEY

Register

ACLS-PALS-BLS PROVIDER COMBO VICTORIA

Chateau Victoria - Penwell Room

Register

PALS PROVIDER LANGLEY (EVE/DAY)

Holiday Inn Express & Suites - LANGLEY

Register

PALS PROVIDER VICTORIA (EVE/DAY)

Chateau Victoria - Penwell Room

Register

PALS RENEWAL LANGLEY (EVE/DAY)

Holiday Inn Express & Suites - LANGLEY

Register

PALS RENEWAL VICTORIA (EVE/DAY)

Chateau Victoria - Penwell Room

Register

ACLS | BLS PROVIDER PROVIDENCE HEALTH CARE (PRIVATE)

PROV LEVEL 1 CONF ROOM 7

Register

ACLS PROVIDER VANCOUVER (DAY)

Pinnacle Hotel Harbourfront - Vancouver

Register

ACLS RENEWAL VANCOUVER (DAY)

Pinnacle Hotel Harbourfront - Vancouver

Register

SEPSA LIVE ONLINE (EVE)

Zoom - Live Online - Link to follow via email

Register

ACLS PROVIDER VANCOUVER (DAY)

Pinnacle Hotel Harbourfront - Vancouver

Register

ACLS RENEWAL VANCOUVER (DAY)

Pinnacle Hotel Harbourfront - Vancouver

Register

ACLS-PALS-BLS PROVIDER COMBO VANCOUVER (WEEKEND)

Pinnacle Hotel Harbourfront - Vancouver

Register

PALS PROVIDER VANCOUVER (EVE/DAY)

Pinnacle Hotel Harbourfront - Vancouver

Register

PALS RENEWAL VANCOUVER (EVE/DAY)

Pinnacle Hotel Harbourfront - Vancouver

Register

SIX SECOND ECG® ESSENTIALS - LIVE ONLINE

Zoom - Live Online - Link to follow via email

Register

ACLS PROVIDER PRINCE GEORGE (DAY)

Ramada Plaza - PRINCE GEORGE

Register

ACLS RENEWAL PRINCE GEORGE (DAY)

Ramada Plaza - PRINCE GEORGE

Register

ACLS-PALS-BLS PROVIDER COMBO PRINCE GEORGE

Chateau Victoria - Penwell Room

Register

PALS PROVIDER PRINCE GEORGE (EVE/DAY)

Ramada Plaza - PRINCE GEORGE

Register

PALS RENEWAL PRINCE GEORGE (EVE/DAY)

Ramada Plaza - PRINCE GEORGE

Register

ACLS PROVIDER VANCOUVER (DAY)

Pinnacle Hotel Harbourfront - Vancouver

Register

ACLS RENEWAL VANCOUVER (DAY)

Pinnacle Hotel Harbourfront - Vancouver

Register

ACLS-PALS-BLS PROVIDER COMBO VANCOUVER (WEEKDAYS)

Pinnacle Hotel Harbourfront - Vancouver

Register

12-LEAD ECG & ACS - LIVE ONLINE

Zoom - Live Online - Link to follow via email

Register

PALS PROVIDER VANCOUVER (EVE/DAY)

Pinnacle Hotel Harbourfront - Vancouver

Register

PALS RENEWAL VANCOUVER (EVE/DAY)

Pinnacle Hotel Harbourfront - Vancouver

Register

ACLS PROVIDER VANCOUVER (EVES)

Pinnacle Hotel Harbourfront - Vancouver

Register

ACLS RENEWAL VANCOUVER (EVES)

Pinnacle Hotel Harbourfront - Vancouver

Register

ACLS | BLS RENEWAL PROVIDENCE HEALTH CARE (PRIVATE)

PROV LEVEL 1 CONF ROOM 7

Register

Test Event Nov 23 2020

September 9, 2022 8:00 am

Register

ACLS | BLS PROVIDER PROVIDENCE HEALTH CARE (PRIVATE)

PROV LEVEL 1 CONF ROOM 7

September 19, 2022 8:00 am

Register

ACLS | BLS RENEWAL PROVIDENCE HEALTH CARE (PRIVATE)

PROV LEVEL 1 CONF ROOM 7

Register

ACLS | BLS PROVIDER PROVIDENCE HEALTH CARE (PRIVATE)

PROV LEVEL 1 CONF ROOM 7

November 14, 2022 8:00 am

Register

ACLS | BLS RENEWAL PROVIDENCE HEALTH CARE (PRIVATE)

PROV LEVEL 1 CONF ROOM 7

December 12, 2022 8:00 am

Register

ACLS PROVIDER VANCOUVER (DAY) - 2021 - TEST

Pinnacle Hotel Harbourfront - Vancouver

Register

Test event 99

Register

Event 2 registrant transfer

Zoom - Live Online - Link to follow via email

Register

Event 1 registrant transfer

Zoom - Live Online - Link to follow via email

Register