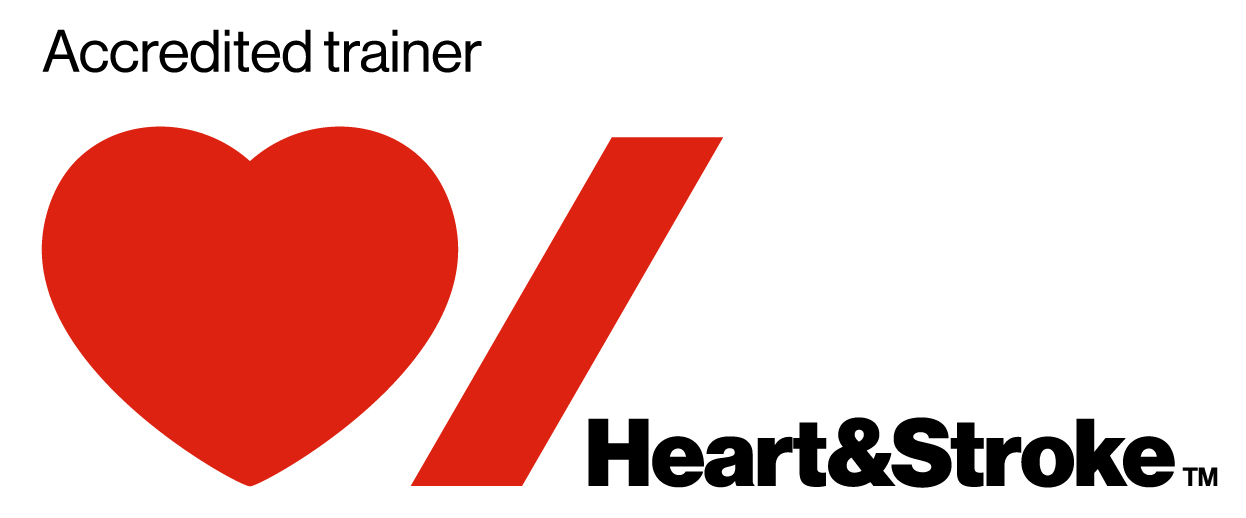 DURATION: 2 Part framework – see below
TUITION: $400 + GST
COVID-19 UPDATE
ACLS Provider courses will proceed within the new Heart and Stroke Foundation COVID-19 Pandemic framework.
Part 1 – Live Online via Zoom: Sat – Aug 15, 2020: 8:30am – 11:30am

Part 2 – In-Person hands on session: Sat – Aug 15, 2020: 1:00pm – 5:00pm 
For the session, please ensure you have:
A Heart and Stroke resuscitation portal account (link here to check your user ID and password work – or to create a free account)
Zoom software (secure version 5.0 or later – free account via this link)
Here are some of the basic requirements as part of our Covid-19 Safety Plan:
Everyone will be evaluated for health to enter the room – temp and health check

Everyone must bring their own mask

Gloves and wipes will be provided at each station

Each station will be wiped down between participants

Breaks at least once per hour (5 minutes)

Stay 6' apart
BLS interim training will also be included in this time frame for those who need it.
WHAT YOU'LL LEARN
Delivered in partnership with the Heart and Stroke Foundation of Canada, ACLS was created to help healthcare providers quickly recognize and respond effectively to cardiovascular emergencies. Learn more…
BLS INCLUDED!
The Basic Life Support (BLS) course (previously called BLS-HCP) is required prior to completion of your ACLS course and is included with your tuition. We train and certify you in these skills during your ACLS course.
2017/2015 ACLS GUIDELINES UPDATE
In November 2017 (focused release) and in October 2015, the latest updates of the Emergency Cardiovascular Care Guidelines were released. Our courses offer the latest consensus on these guidelines.
PREPARATION
Please review the ACLS Provider Manual (2015) and the ACLS student materials available at Heart and Stroke Foundation (you must log in to access ACLS and BLS skill videos and a precourse quiz – found in the 'Resources' tab). To refresh your ECG knowledge visit our SkillStat ECG Simulator.  Basic ECG interpretation is a prerequisite skill. A number of other useful resources are freely available through SkillStat's Library.
The ACLS Provider manual – not included in the course tuition – can be ordered below. It is shipped expedited the next business day
After you register, you will also receive an email with links to a number of official release documents freely available online.
WANT TO ADD PALS PROVIDER OR RENEWAL? ECG ESSENTIALS?
Might you be faced with a pediatric emergency? Add a PALS Provider course to your registration and save $100 on your combined registration fees!
We've implemented the latest technology to ensure your online registration and payment are secure.
If you have any questions at all, please email us at support@skillstat.com or call us at 604-990-0063. You are also welcome to register by phone.
"This is my third time training with SkillStat. I'm always pleased with the experience and couldn't think of training with anyone else. In fact, I just told my friend to book with you on Facebook." – Dave
- Dave – ACLS Provider, Kelowna