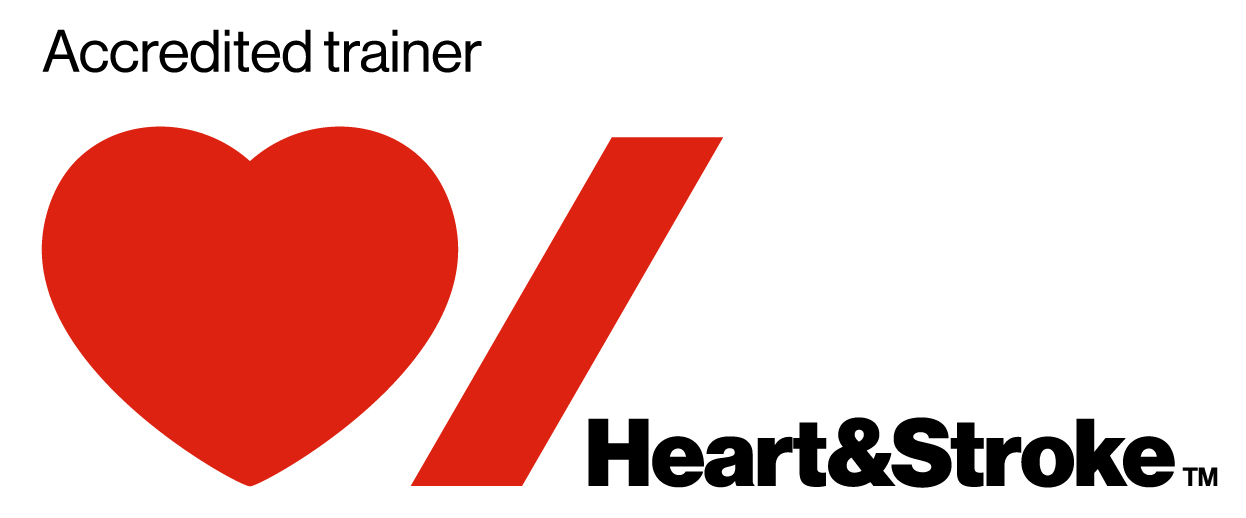 DURATION: 3 Part framework – see below
TUITION: $65 + GST
COVID-19 UPDATE
Due to Covid-19 we've had to update how we offer our courses. ACLS Provider courses will proceed within the new Heart and Stroke Foundation COVID-19 Pandemic framework.
Part 1 – Live Online via Zoom: Sat – Sept 12, 2020: 8:00am – 9:15am

Part 2 – In-Person hands-on session: Sat – Sept 12, 2020: 10:00am – 11:15am or 11:30am – 12:45pm

Part 3 – Online Quiz via HSF website: Completed within 2 days
Part 1 Live Online session, please ensure you have:
Part 2 In-Person session, here are some of the basic requirements as part of our Covid-19 Safety Plan:
Everyone will be evaluated for health to enter the room
Everyone must bring their own mask
Gloves and wipes will be provided at each station
Each station will be wiped down between participants
Breaks at least once per hour (5 minutes)
Stay 6' apart
Part 3 Online Quiz, please allow time to watch videos and complete each quiz (2-4 hours)
DESCRIPTION:
The BLS course is facilitated by a BLS instructor for about 2 hours wrapping up with an online quiz. Content includes facility based Chain of Survival™
new COVID-19 resuscitation protocols
Multi-rescuer resuscitation
Team dynamics
The foundational and life-saving skills of chest compressions, ventilations and defibrillation
Techniques to relieve choking
The use of a barrier device and bag-valve-mask device
If you have any questions at all, please email us at support@skillstat.com or call us at 604-990-0063. You are also welcome to register by phone.
"Great & effective teaching style. Quick refresher. Time went by fast." – Patty
- Patty – BLS, Mount Saint Joseph